How much does getting a patent in India costs? There is no precise and accurate answer to this question as cost for a obtaining patent is dependent on mutiple factors... What best we can have is range for costs involved in...
There are two elements for cost of getting patent / filing patent in India:
The Government fees for Forms, requests and renewals.
Professional Charges for patent professional, patent agent / attorney
Government fees too, are different for an individual inventor and a company. and fees for patent application also defers based on number of claims and pages in the specification. So, a lot of factors need to be considered when talking about costs involved in getting patent.
Yet to give you an idea,the cost to file a patent is approximately Rs. 45,000 to 65,000. This is assuming that you have hired a patent (agent) professionals for patent research, writing and filing patent application for your invention.
This cost requires in stages as your invention proceeds from Novelty Search (about Rs. 15000), Patent drafting and filing in India (about Rs. 30,000) and after 1 to 2 years for responding to office actions if any objections are taken by controller in examination report on application about your invention, such response to office actions typically requires (about Rs. 15000).
Note: these costs are mentioned are exemplary and may vary with respect to patent professionals and companies.
If you are filing patent on your own, without help from patent agent, then it can cost much lesser as only fees you are paying is government fees for patent filing and prosecution.
Here is how you will need charges as per stages in patent filing. We are assuming you have hired a patent professional in helping you with patent filing, which is recommended and makes this all patenting efforts worthwhile with his experience and expertise in techno-legal writing.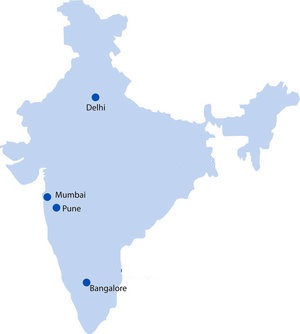 Stage 1: invention disclosure
This is initial phase when you disclose your invention to the patent professional (patent agent) by signing a Non disclosure agreement. Here you should submit each know fact about your invention, description diagrams and experimental results (if any). Hold nothing back.
Stage 2: Novelty search (patentability search)
The professional charges at this phase range from (Rs 10,000 to Rs.20,000 )
In this phase, patent professional performed an extensive search for prior art in all possible databases for patent, articles, thesis etc... And builds a patentability search report based on closest prior art found for your invention.
Stage 3: Decide to file patent application
On reviewing the patentability search report and discovered closest prior arts for your invention you can take a decision whether to go ahead with patent application filing.
Your invention needs to have "inventive step" as compared with existing prior art to be able to qualify for a patent. The inventive step is achieved when your invention has either 'technical advance' or 'economic significance' or both over existing prior arts.
When you decide to go ahead with patent filing next step is writing patent application also called as patent drafting.
Stage 4: Patent drafting (patent writing)
Patent drafting charges range from Rs. 20,000 to 30,000 (professional fees)
Drafting a patent application is a specialized job and requires both technical (field of invention) and legal (Indian patent act) understanding.
As you may have heard, patent is a techno-legal document. Many inventors trying to write patent application on their own writes it from completely technical perspective. Writing patent application as a technical document without considering legal aspect may be a mistake which can make your application not worth a lot. And all the efforts you took for research and development can go waste.
Hence, right patent professional (patent agent) with appropriate experience can remarkably add value to patent application.
Stage 5: Filing Patent application
Patent filing involves patent office fees as explained in table below
When you done with the review of patent drafted and satisfied with the scope and technical details in the patent application, you can file the patent application is prescribed manner. That is with appropriate forms with appropriate fees. You need to pay fees of Rs. 1600 or 4000 0r 8000 (based on type of applicant) while submitting the patent application in patent office.
If you do not file request for early publication (fees mentioned in table below) the patent application will be published on expiry of 18 months.
Stage 6: Request for Examination
Request for examination fees is Rs. 4000 or 10000 or 20000 (based on type of applicant)
The request for examination is to be made within 48 months from the date of filing the patent application, along with prescribed form and fees. This is the request made to Indian patent office to examine you patent application.
Stage 7: Responding to objections in examination report
The first examination report submitted to controller by examiner generally contains prior arts (existing documents before the date of filing) which are similar to the claimed invention, and same is reported to patent applicant.
Step 8: respond to objections
Majority of patent applicants will receive some type of objections based on examination report. The best thing to do it analyze the examination report along with patent professional (patent agent) and creating a response to the objections raised in the examination report.
This is a chance for an inventor to communicate his novelty or inventive step over prior arts found in the examination report. The inventor and patent agent create and send a response to the examination that tries to prove to controller that his invention is indeed patentable and satisfies all patentability criteria's.
Step 9: Grant of patent
The application would be placed in order for grant once it is found to be meeting all patentability requirements. The grant of patent is notified in the patent journal which is published time to time.
Stage 10: Renewal of Patent fees
Maintaining patent for its entire life time that is 20 years from filing date requires renewal fees to be paid to patent office as mentioned in link here
No
Description

Natural Person

(Individual inventors)

Other than Natural person (companies)
Comment
Small Entity
Other than small entity
1
Application for grant of patent
1600
4000
8000
Mandatory
2
Early publication fee
2500
6250
12500
Optional
3
Request for examination of patent application
4000
10000
20000
Mandatory
4
For every Extra sheet over 30 sheets
160/sheet
400/sheet
800/sheet
Mandatory
5
For every Extra claim over 10 claims
320/claim
800/claim
1600/claim
Mandatory