link..........
http://iripo.ssaa.ir/Default.aspx?tabid=3974
Iran patent office
veterans handle patent writing, filing, searching and also deals with infringement laws.
Iran patent office
assists the inventor who has patented his/her products and asserts total monopoly rights on the product.
Iran patent office
accepts the patent application which includes all claims defining the invention which must be innovative, new and industrially useful. Some examples of patents handled by
an
Iran patent office
include biological patents, business method patents, chemical patents and software patents.
Filing and prosecuting an application at such patent office is advantageous as it allows patents from a variety of nations to be acquired without the necessity of filing applications in all countries. The cost and complexity of obtaining protection is automatically minimized. Usually,
Iran patent office
expects all attorneys to be experienced in handling all legal issues in context of latest inventions and patents.
The lawyers interact with corporate attorneys and the department that handles the designing section. This allows the
Iran patent office
to function better
in fields like
patent search process, drafting and filing the applications efficiently. Usually, the patent search may be conducted at an
Iran patent office.
The entire process of securing a patent for an invention includes substantial fees. Depending on the complexity of the invention, the costs could be hiked further. The patent attorneys must be registered with an
Iran patent office
or be associated with the law firms.
Iran Patent # 68390, January 17, 2011, Iran
PATENTS
Article 1
- An invention is the outcome of an individual(s) mind that produces a certain product or a process for the first time and provides for a solution to a specific problem in a certain line of specialty, technique, technology, industry and the like.
Article 2
- An invention shall be patentable if it includes a new innovation, and is industrially pplicable. An innovation includes anything that has not been anticipated by prior art and would not be obvious to a person having ordinary skills in the art. An invention shall be considered industrially applicable if it may be made or used in a given line of industry. Industry may be construed in the broadest meaning of the word and shall include handicrafts, agriculture, fishery and services as well.
Article 3
- A Letters Patent is a document issued by the Industrial Property Office for the protection of an invention and the holder thereof may enjoy exclusive rights of the same.
Article 4
- The following shall be excluded from the scope of the protection of a patent:
a) Discoveries, scientific theories, mathematical methods and works of art;
b) Schemes, rules or methods for doing business, performing mental or social acts;
c) Methods for treatment or diagnosis of human or animal diseases;
This subsection shall not include products falling within the scope of definition of the patent and those used in the said methods.
d) Genetic resources and genetic components comprising the same, as well as biological processes for the production of the same.
e) Anything that has been already anticipated in industries and techniques.
Prior art is everything disclosed to the public, anywhere in the world, through written or oral publication, by practical use or in any other way, prior to the filing or, where appropriate, the priority date, of the application claiming the invention.
Disclosure to the public of the invention shall not prevent grant of the patent, if it has occurred within six months before the filing date or, where appropriate, before priority date of the application.
Row


Cost items

Natural person

Legal entity

1

Registration fee of the application and dividedapplication
10,000
100,000
2
Annual registration fee
First to fifth year , each year equivalent to Rls. 100000
Sixth to tenth year , each year equivalent to Rls. 200000
Eleventh to fifteenth year , each year equivalent to Rls. 300000
Sixteenth to twentieth year , each year equivalent to Rls. 400000
10 times as much as price determined for the natural persons
3

Fine for delay in payment of the annual cost
Equivalent to half of the annual installment in the related five-year periods
4

Cost of enquiry for transfer , exploitation license or waiver
50,000
500,000
5

Registration fee for contractual transfer and non-contractual transfer
300,000
3000,000
6

Registration fee of the exploitation license or its cancellation or termination
Half of cost of contractual transfer and non-contractual transfer
7

Cost of each correction of the

application

and its appendices
Equivalent to registration fee of the

application
8

Registration fee for transfer of the

application

or its exploitation license
50,000
500,000
9


Registration fee for changes(other than transfer of property and exploitation license)
50,000
500,000
10

Cost of issuance of the duplicate certificate
100,000
1000,000
11

Cost of the true certified copy
5000
50,000
12

Cost for receiving confirmation of

applicationsubmission or issuance of patent certificate
15,000
15,000
13

Cost of handling protest against registration rejection
500,000
750,000
14

Cost of handling protest against registration request
1,500,000
3,000,000
15

Deposit for submission of the annulling petition to the court
3,000,000
4,500,000
16

Cost of investigating international registrationapplication

as the source department
50,000
500,000

Remark: for the foreign applicants who have submitted their request directly to the registration authority in execution of Paris Convention (Patent Office of Industrial Property General Office ) , they should pay foreign currency equivalent of Rls. Price determined in table of costs on the basis of formal rate.






Jāmeh Mosque of Yazd within the Yazd Province of Iran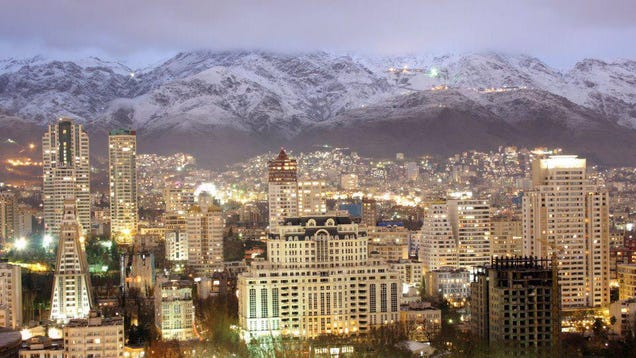 teheran